This post is old and probably irrelevant today.
09 April 2019
Google Data Studio email reports
This feature was one of the most highly requested. In March 2019, it finally became available. Here is how to schedule the delivery of your Data Studio reports by email.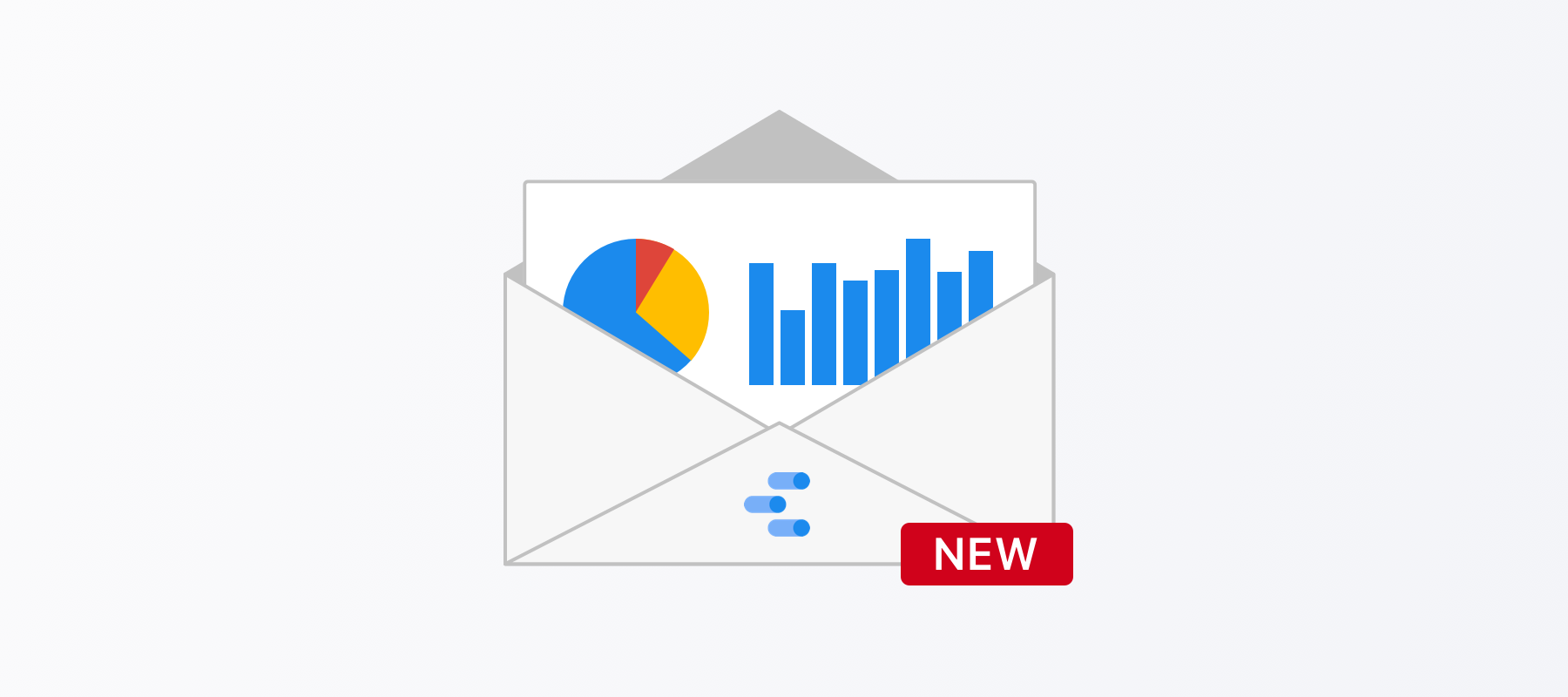 ---
How to schedule email reports?
There is a new button available in the toolbar, visible in both View and Edit modes: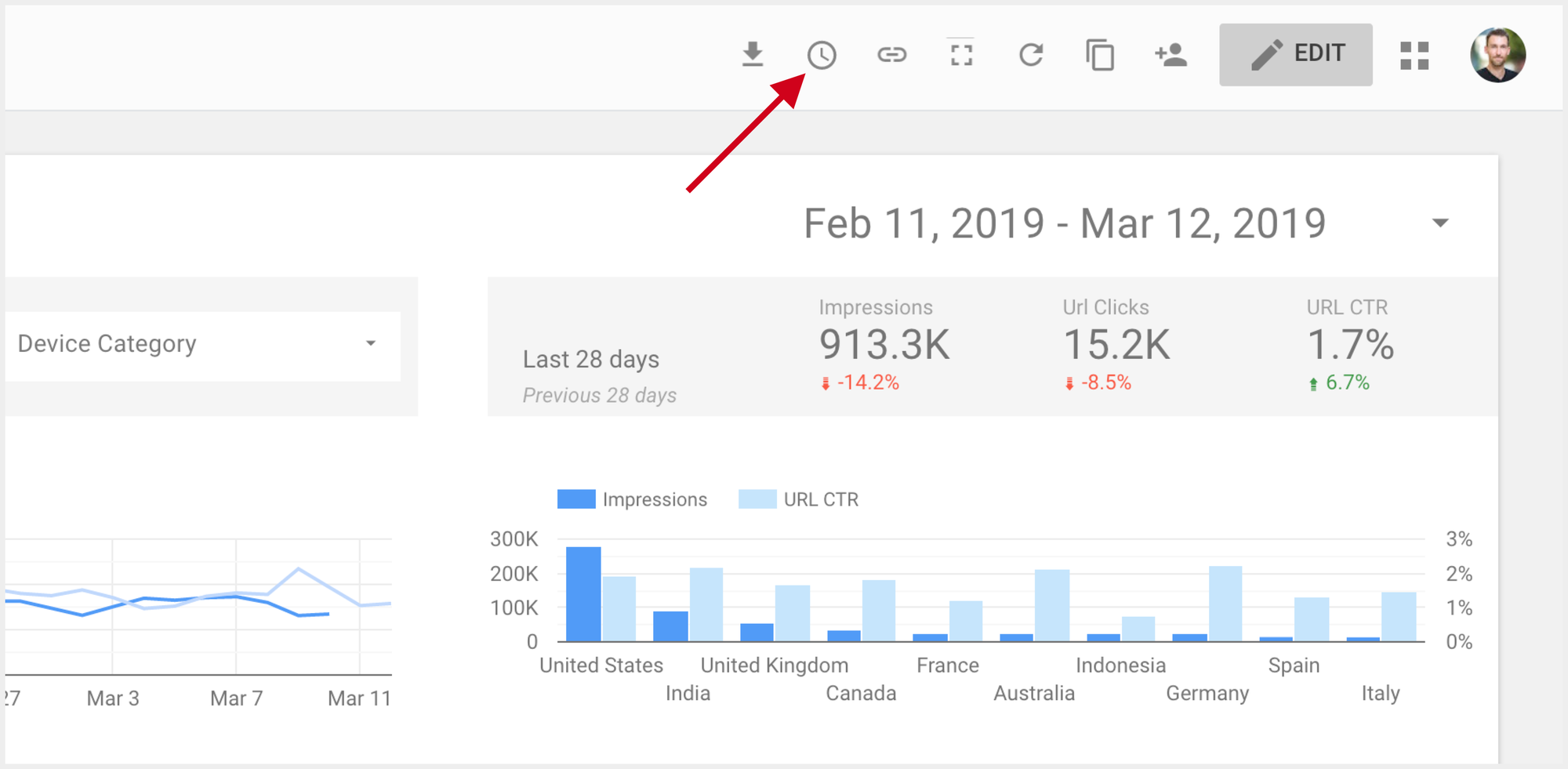 New "Schedule email delivery" button.
Clicking it opens a window for setting up an email delivery schedule. These emails can be sent automatically every day, week, or month. They can be addressed to yourself and/or to a list of stakeholders: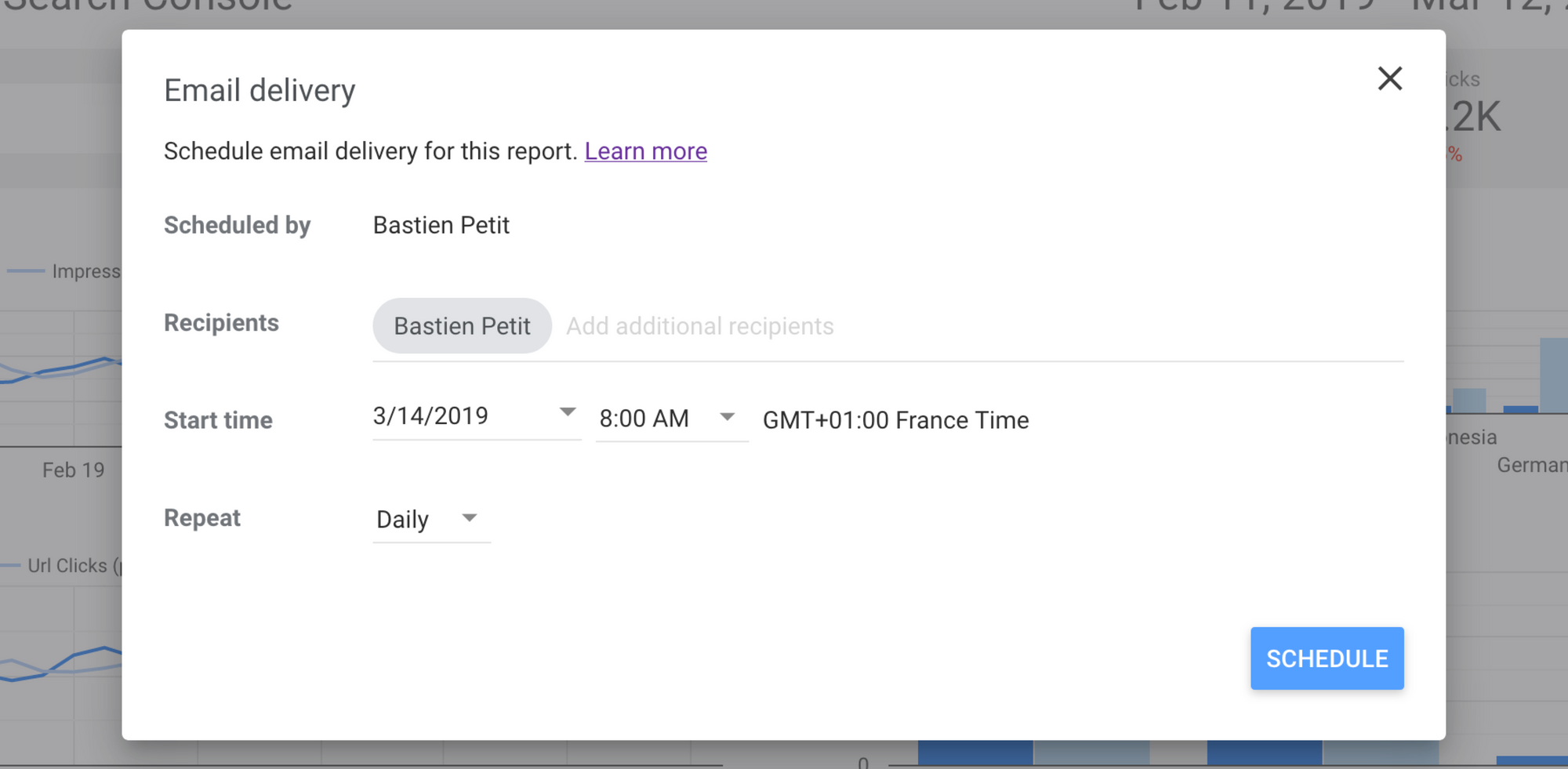 Email delivery configuration window.
By default, the settings are:
Recipients: The user currently logged in
Start time: Tomorrow at 8:00 am
Repeat: Daily
The "Repeat"option can be changed to weekly or monthly, starting from the day of the very first report:

What do the emails look like?
The report arrives as a PDF file attached to the email. It's the same PDF which you can download directly from Data Studio.

The email includes:
a link to the interactive version of the report in Data Studio
a preview of the report's first page
a PDF version of the report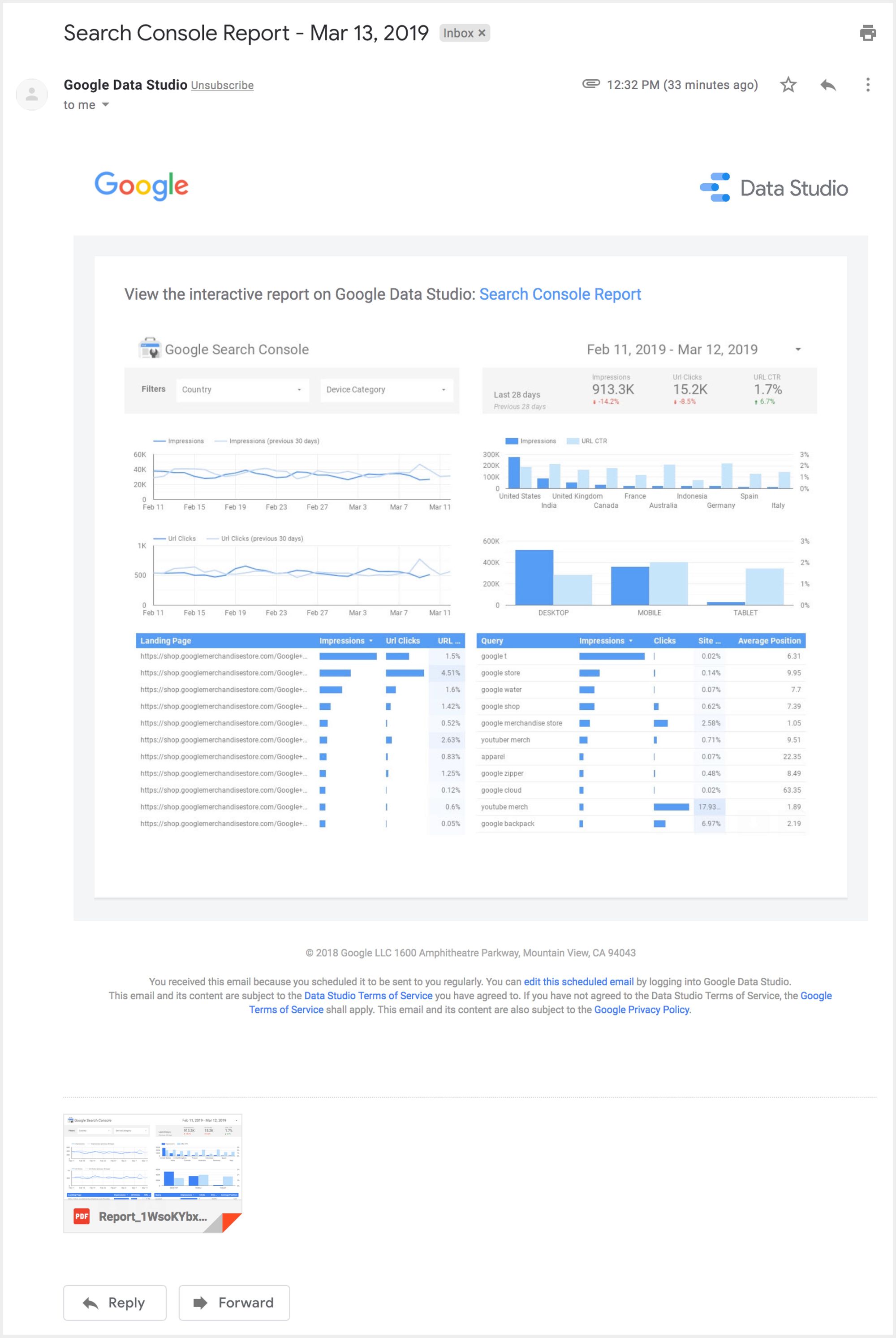 How to stop the emails?
For the person who made the scheduling setup:
Open the email scheduling window in Data Studio:

Click the 3 dots:
And then "Delete schedule":

For other people:
If you included other people in the list of recipients, they don't need to ask you to remove them from the list. They can unsubscribe directly from the email:

The footer is not the same for all recipients.
The link leads to this page: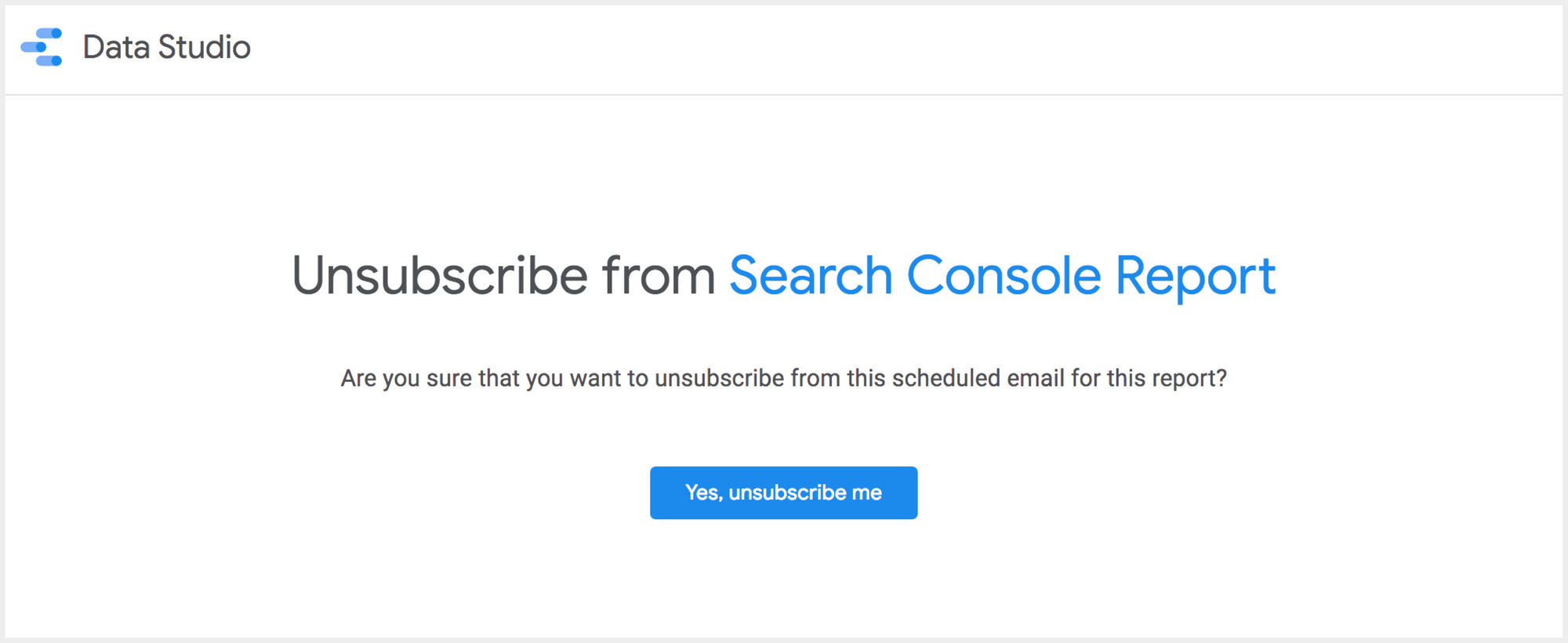 There is no need to be logged in any Google account to unsubscribe.
Are you experiencing any issue?
If you don't receive your report, please check your spam folder first. We could assume that an email from Google would not be considered spam by Gmail, but it's exactly what happened to us at first: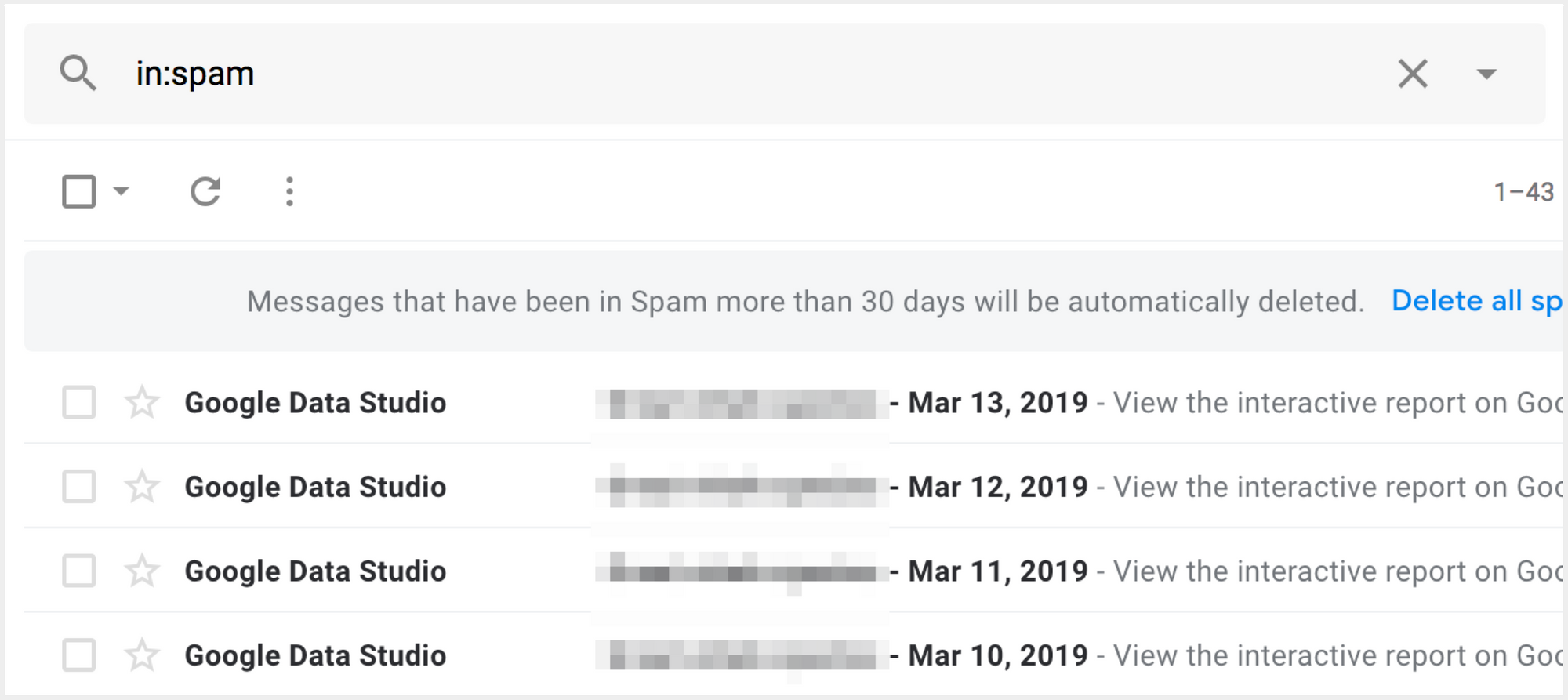 Google Data Studio emails flagged as spam in Gmail.
If your issue is different, the forum is a great place to ask for help.
---
Did you know about these Data Studio resources?
1. Help forum
The Google Data Studio help forum is very active: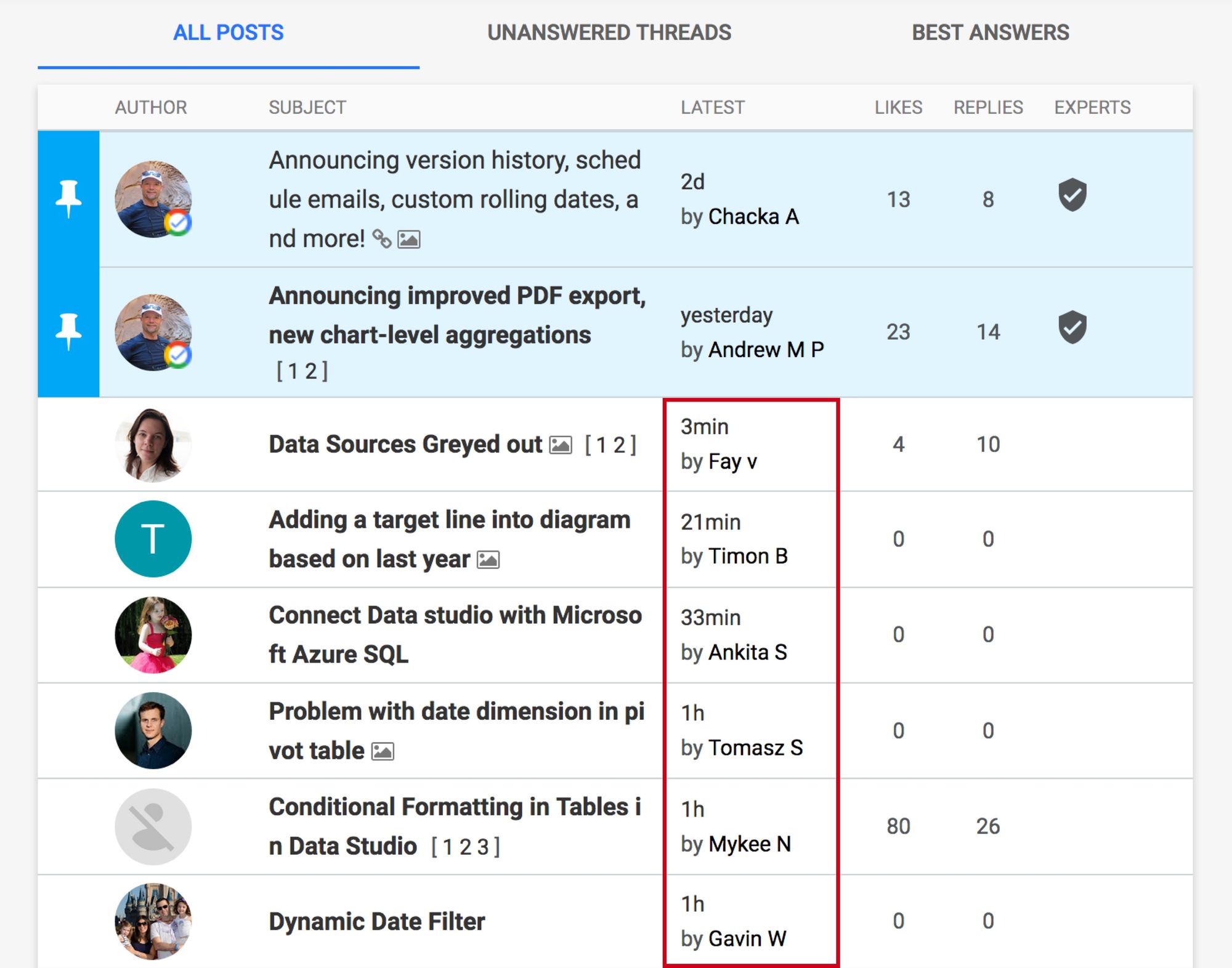 On a busy day, the help forum can have up to 50 active threads.
Most comments are posted by other Data Studio users. Google employees post official announcements, and helps users with the most complex issues: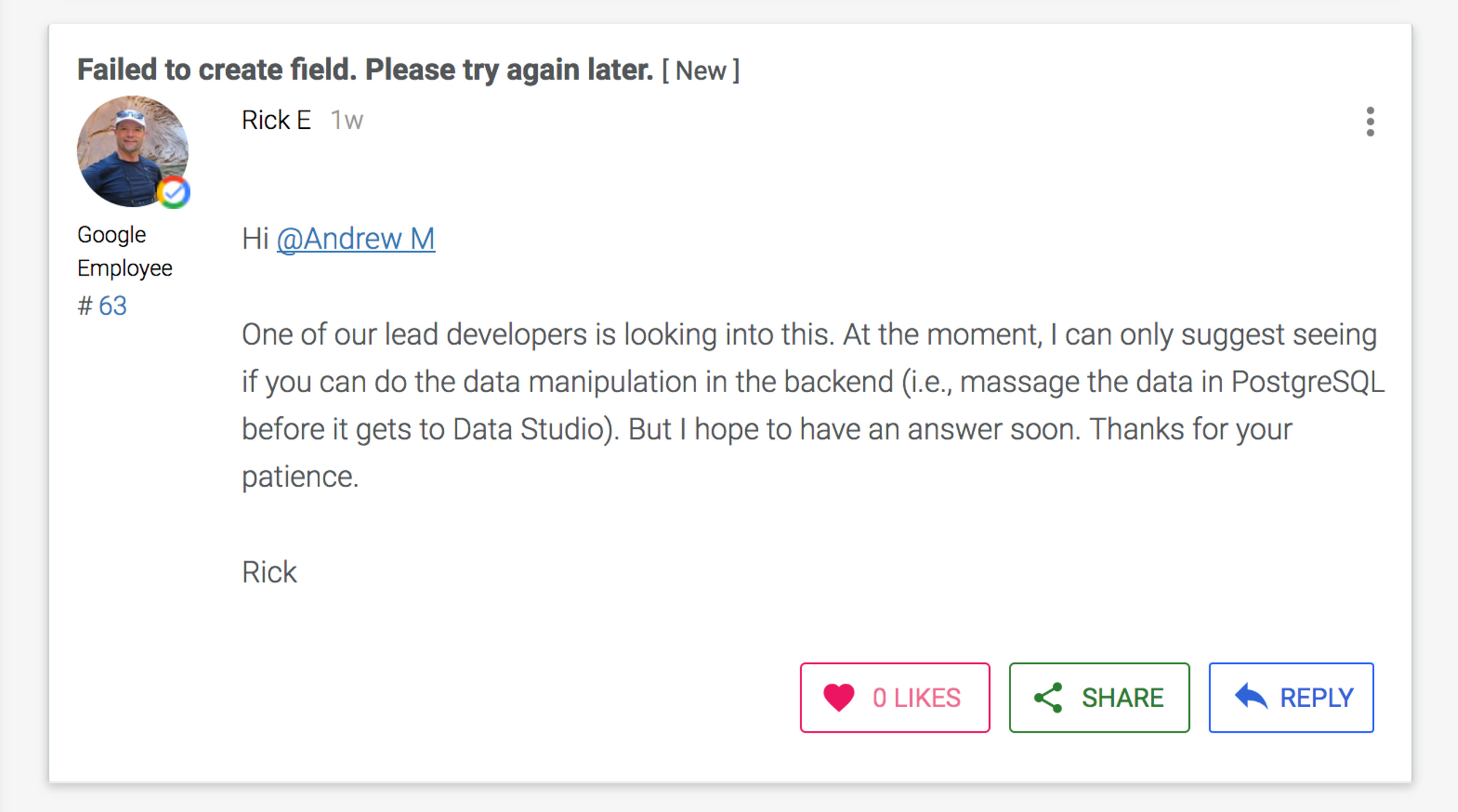 The forum is the best place to learn about new features. You can even get early access when the team needs beta testers. For example, the email report feature was made available in private beta 2 weeks before being released to all users.
2. Issue Tracker
There is a dedicated platform for tracking feature requests for Data Studio. You can vote on existing requests, describe your own, or report bugs.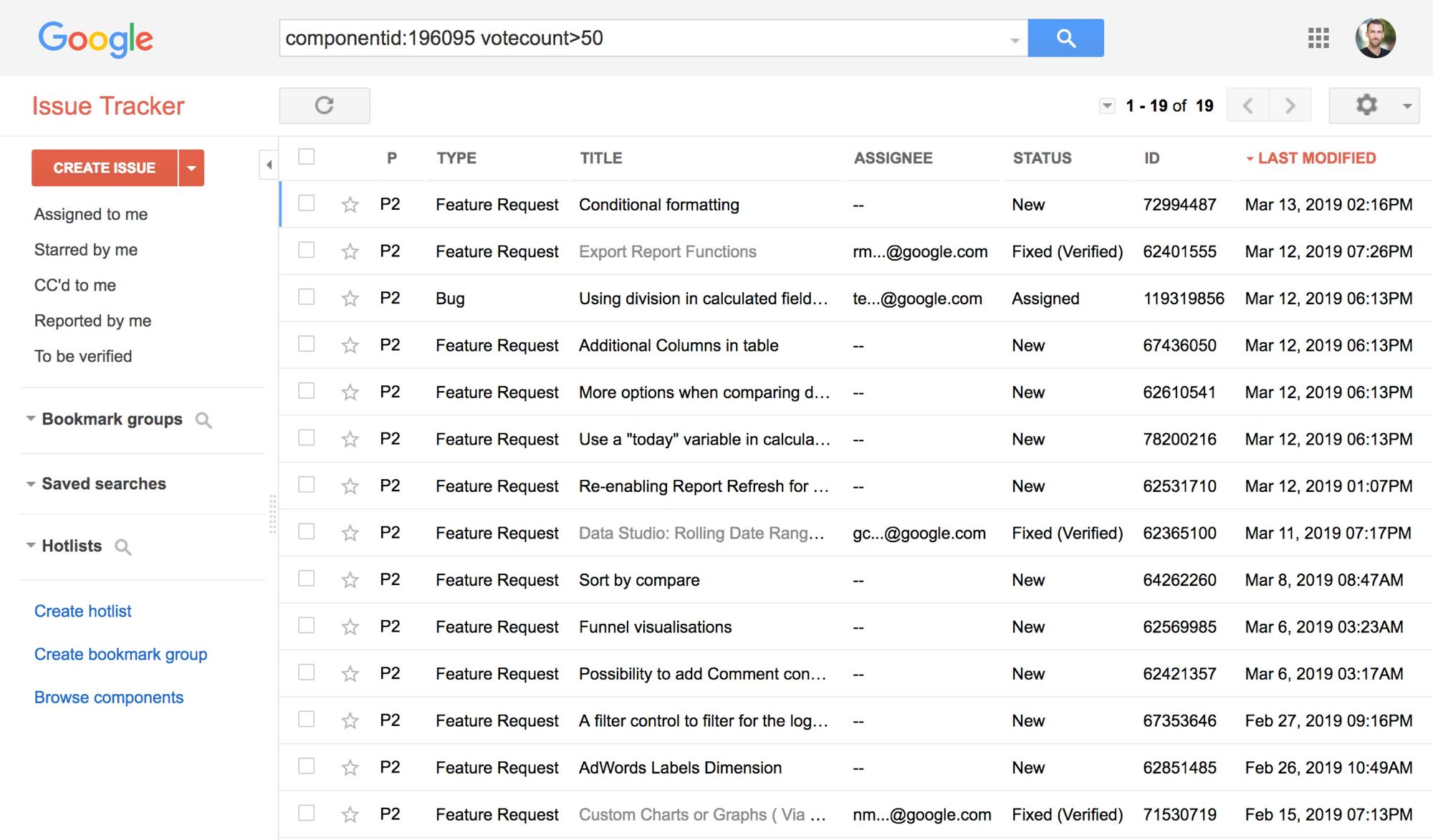 The most requested Data Studio features.
You can see here how the request for automatic email reports was described, and how popular it was. Vote for other feature requests if you find them useful. ?
---
Happy email scheduling!